Beehive Nation,
While the world may feel like it's tearing itself apart (#MeToo, Kneelgate, Fake news…we could go on), we're plowing full speed ahead knitting the seams of our little corner of SLC ever tighter. Most, if not all of that, is a credit to the types of the people who play in Beehive. If we could describe them and this year in two sentences…
5,000+ people came out to meet people and have fun on 516 teams in 39 leagues.
More than $25,000 dollars have been donated to the Boys and Girls Clubs of SLC.
But what's really cool about this community is the unquantifiable stuff. How many new friendships were formed? And how many new memories were made? How many people's lives took a positive turn?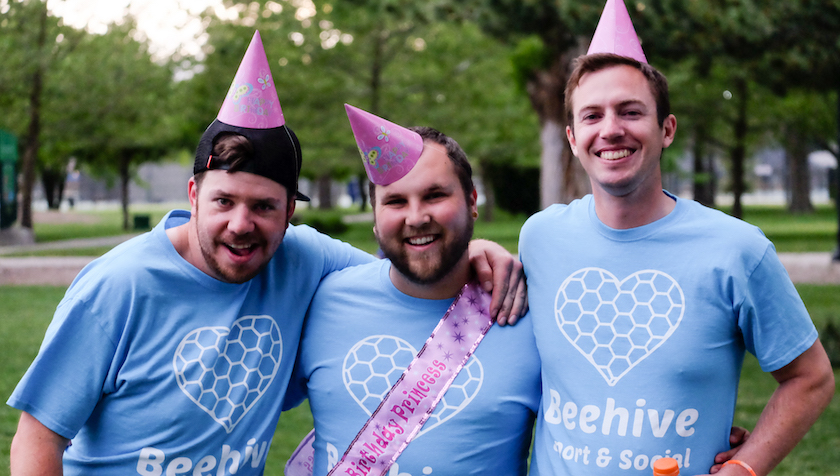 Beehive has certainly set my life on a new course. This past summer, Sasha (we met through Beehive) and I welcomed our first son, Johann, into the world.  With a bit of work, he'll be out there refereeing kickball next summer. Beehive's new commissioner, Collin Wallace, met his fiancé at a Beehive happy hour. Greg and Kat got together. So did Sheena and Micah. But my favorite story from the past year involves a young boy named Paris.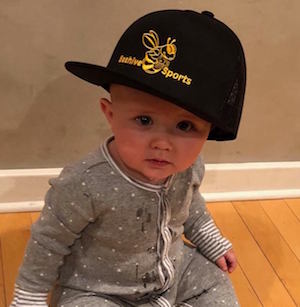 Paris's mom reached out to ask if Beehive would be willing to help pay for his soccer team fees. He's an excellent player but his family can't afford to pay for him to play with the traveling team where his skills would be most nurtured. Without hesitation, the community stepped up to help him out. His mom was floored and asked me to extend the sincerest thank you to everyone in Beehive. By playing sports with your friends, you helped him play sports with his. Awesome.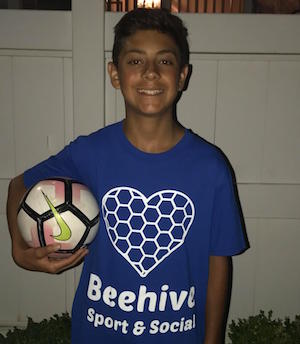 To keep the spirit of community going into 2018 we'd like to extend you an invitation. Give $10 (or more) to a charity that you care about and we'll credit you $10 off a 2018 league. Just send a donation receipt to 
dave@beehivesports.com
 by December 31st and I'll send you a discount code that can be used on any 2018 league.
Cause at the end of the day we're not building your average sports league. We're working our asses off to make Beehive Sport and Social Club the most fun and friendly community in Salt Lake City. We think this gets us a bit closer. Win, win, win.
From everyone at Beehive Sports, have a fun holiday season.

As always, if there's anything we can do for you, don't hesitate to hit reply.
Sincerely,
Dave &
Jimmy &
Collin &
Mike &
Josh &
The Rest